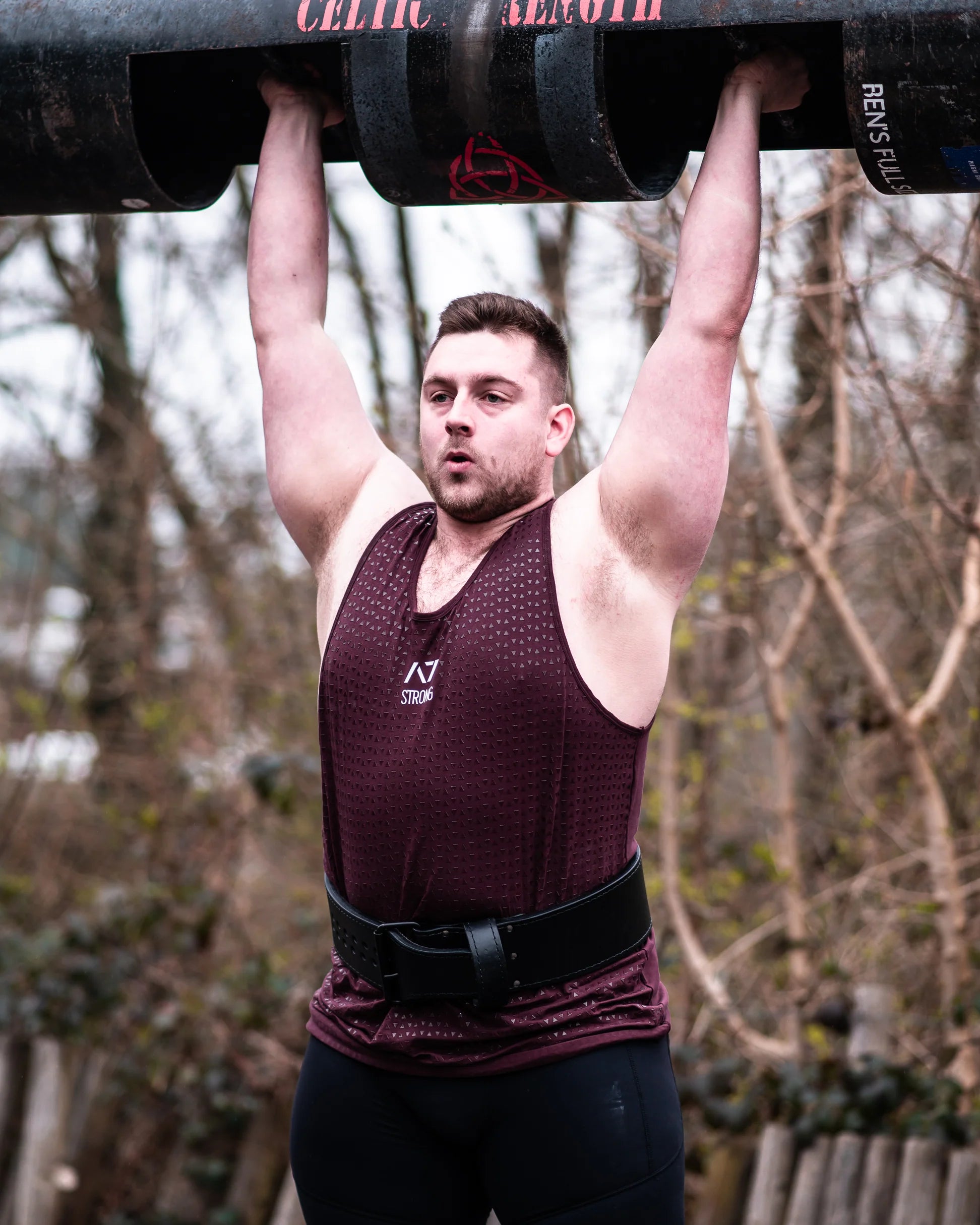 Posted on
---
Are you looking for the best gift you can offer to a Strongman or Strongwoman but don't know where to start? Look no further here is a small collection of where to start or just explore our full range right away here!
LSTS STRONGMAN NON BAR GRIP SHIRT 
Looking for something that is Strongman related for day to day activities? Our Logs, Stone, Tires, Sangbags (LSTS) shirt design is perfect for day to day training sessions or just repping that strongman life outside of the gym! Part of the Frostie Collection the shirt combines the dark colour with the fun and colourful design to bring that pop of colour into the daily workouts. With a Mens & Womens fit you can't go wrong with this one!
If you are looking for extra compression or more rebound than regular neoprene sleeves or if you are doing Strongman in which there are no thickness rules, then 9mm Sleeves might be the choice! They are extremely thick and built for the most support possible for exercises such as Atlas Stones, Yoke, Truck Pulls, Log Press, Farmers Walks and more!
SUPPORT from the sleeves limits patella movement and can increase proprioception (the capacity to feel the position of a joint in space as sensed by the central nervous system). This gives you increased joint stability and higher muscle coordination.
COMPRESSING the knee encourages blood flow through the blood vessels of the knee the results in less pain and swelling during and after performance 
PERFORMANCE ENHANCEMENT. – The 9mm fabric and high-quality thick neoprene used for the sleeves keeps your knee joints and muscles warm during lifts and offers greater support and better rebound than 7mm knee sleeves.
The A7 9mm Strongman Sleeves are made with a high-quality neoprene and a great choice for any strongman looking to increase performance across the board!
The Elbow sleeves permit you to keep your elbow joints warm and offer support with your strength training. The sleeves are made with a high-quality neoprene and have a 7mm thickness.  
A7 Bar Grips are the crème de la crème of grip shirts. The one-of-a-kind performance shirt with a patent-pending silicone grip on the back that is designed to help with slippery commercial benches and bars. But we didn't stop there. We devised a Strongman Bar Grip Shirt SPECIFICALLY for events. Bar Grip is the ultimate training shirt to keep yourself locked in place for Log Press, Yoke, Atlas Stones and more!
The grip pattern covers the whole front area of the shirt and the smaller hexagonal grip members allow breathability during high intensity training. The partial shoulder grip is great for low bar squats, circus dumbbells, and yoke carries. The addition of the bottom hem helps keep the shirt from raising while performing strongman exercises.
Also available in a Tank Style and Women's Fit!
Quick links
Sign up to our mailing list